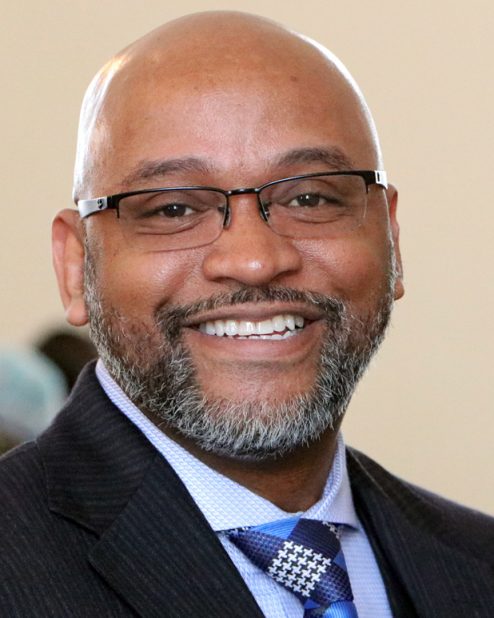 Pastor Lance Moncrieffe
Associate Ministerial Director, Pennsylvania Conference 
Lay Pastor Coordinator, Pennsylvania Conference
Pastor, Chestnut Hill Church

Phone 610-212-7222
lmmoncrieffe@paconference.org

Pastor Lance Moncrieffe is a native of Jamaica and a third generation Seventh-day Adventist following in his father's footsteps in Pastoral work. His spiritual driving forces are biblical teaching and organizing ministry opportunities for others to serve the Lord. His ministry has included: preaching, teaching, presenting prophecy seminars, training lay preachers and evangelism teams in both the Allegheny East and Pennsylvania conferences. His favorite pastoral ministry moments are presenting individuals to the Lord through baptism.

As an Associate Ministerial Director in the Pennsylvania conference of Seventh-day Adventists, he serves as the Lay Pastor Coordinator, with a mandate to add spiritual vitality to the Lay Pastor community within the conference by engaging, supporting and training the 25 Lay Pastors across the conference. Additionally Pastor Moncrieffe directs the Lay Pastor and Lay Leadership Training Program for new and potential lay pastors with a curriculum of spiritual, biblical and practical training that will enable candidates to follow the Lord's call to ministry.
 
Along with pastoring the Chestnut Hill Church, Pastor Moncrieffe has also provided additional leadership on various conference committees including the Strategic Advisory Committee, the Blue Mountain Advisory Advisory Committee, the Huntingdon Valley Christian Academy School Board and the Pennsylvania Conference Executive Committee.

Pastor Moncrieffe is married to the former Yvette Shaw and they will by the grace of God, celebrate 25 years of marriage this year. They have two beautiful daughters, Bryanna and Danyelle.